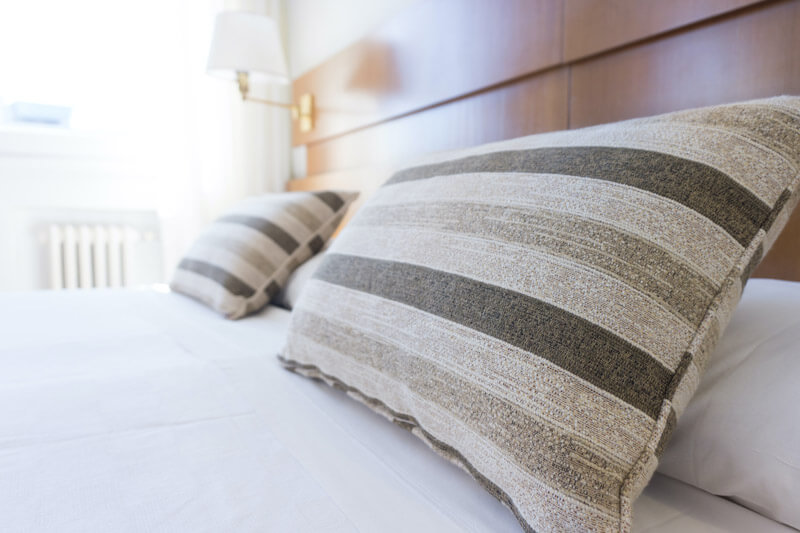 Hotel and resorts across the country and the globe are redefining their cleaning standards and practices in the face of Covid-19. With priorities now focused on keeping guests and employees safe and healthy, cleaning routines have shifted and changed to eliminate the threat of the virus. Like the major airlines, hotel chains are sharing their new plans so that guests can feel comfortable when they reserve and unlock a guest room. BlueOrange Travel, a New York City-based travel agent, is closely monitoring what hotels after Covid-19 are doing to sanitize and ensure their properties are ready for guests to travel again.
For Hotels After Covid-19: Clean Takes a Whole New Meaning
Hotel and resort chains are following guidelines and recommendations set out by the Centers for Disease Control and Prevention (CDC) and World Health Organization (WHO) in order to make their properties as clean and germ-free as possible.
Marriott International has created the Marriott Global Cleanliness Council to "tackle the realities of the Covid-19 pandemic at the hotel level." The council's goal will be to minimize risk and enhance the safety of consumers and associates with increased technologies. These include electrostatic sprayers that use a disinfectant recommended by the CDC. This spray cleans guest rooms, lobbies, gyms, and other public areas quickly and efficiently. Additionally, the company is looking into ultraviolet light technology to keep keys and guest devices clean.
In addition to cleaning rigors, Marriott has worked to encourage social distancing with increased signage and rearranged the furniture in public spaces to make it easier for guests to maintain the 6-food recommended spacing between people. In 3,200 properties, guests can rely on their own devices for check-in, room access, asking for special assistance or ordering contactless room service.
Radisson Hotel Group is adopting a similar approach to Marriott when it comes to social distancing and cleanliness with its Radisson Hotels Safety Protocol. Hotels will receive an SGS, an inspection, verification, testing and certification company, level of validation based on their cleaning practices, so guests will know that the individual hotel has prioritized their cleaning response.  
In addition to following CDC and WHO guidelines, Hilton has partnered with RB, the makers of Lysol and Dettol, and consulted closely with Mayo Clinic to ensure the best cleaning practices are being followed. The Hilton CleanStay Program includes extra disinfection for high-touch areas, like light switches, bathrooms, and door handles; visible room seals to indicate that guest rooms have been cleaned; improved guidelines and cleaning for fitness centers; contactless check-in; and more. The goal is to give guests the peace of mind they need to be safe and enjoy their time at a Hilton property.
Of course, small hotels are also making commitments to cleanliness. Meadowlark Motel, located in Maggie Valley, North Carolina, has established the Stay Safe @ Meadowlark Initiative that will work to promote guest safety and confidence each time they stay. The initiative encourages proper mask usage, trains employees to use CDC-recommended practices to keep the motel and grounds clean, increase cleaning practices for guest rooms and high-touch areas both in rooms and public areas, encouraging social distancing between guests and employees at the front desk and around the motel and more. The Meadowlark Motel is just one example of how privately owned, smaller properties are making a similar pledge to cleaning in during the pandemic and beyond. 
For resorts and hotels after COVID-19, clean looks very different. Their dedication and responsibility to guest safety is evident, and increased cleaning routines and attention to guidelines from the CDC and WHO will ensure that visitors are as healthy after their visit as they were before. BlueOrange Travel is ready to help you make your future travel plans. Contact us today to get started.