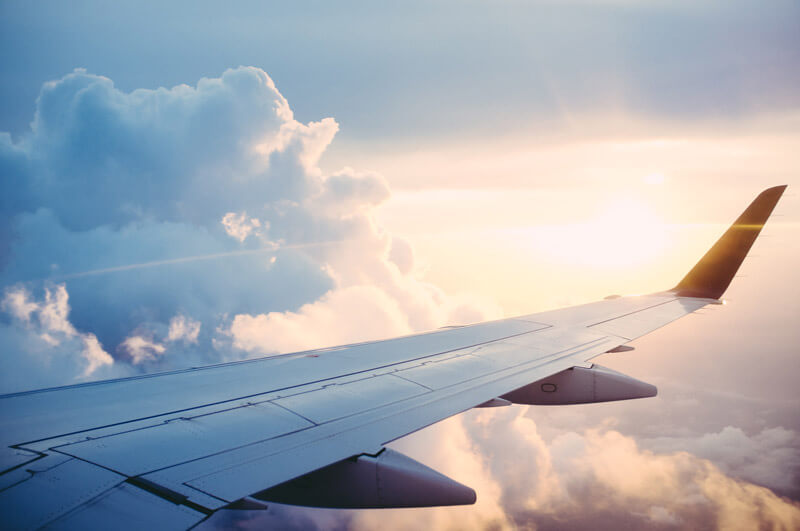 With safety as a top priority, airlines are working on moving forward during the global pandemic. After much of the world's air travel was halted in March to help stop the spread of the novel coronavirus, Covid-19, airlines shifted their focus. Instead of working toward carrying passengers safely from one location to another, carriers began to consider how they can combat the virus onboard their aircraft to make travel safer for passengers and employees around the world. New York City-based travel agent has been following the response of airline carriers.
New Safety Regulations Help Airlines Keep Passengers Safer
With fewer airplanes in the air, carriers are shifting their focus to transforming and improving cleaning techniques inside their plane cabins.
Delta Airlines has increased its cleaning techniques to include a high-grade EPA registered disinfectant that is also used by hotels and restaurants. The disinfectant is blown into the cabins of aircraft where it instantly sticks to surfaces to kill disease and viruses. Treated areas are immediately safe for crew and passengers. Additionally, cleaning crews are wiping down surfaces that are touched most frequently, including seats, tray tables, lavatories and more. A final inspection of each airplane to ensure it is clean and safe for passengers before boarding. By early May, Delta projects that each aircraft will be fogged before every flight.
United Airlines is the only US airline with a full-time, on-site medical director to direct the company in the right direction for crew and passenger safety. As a result, the airline has implemented important safety measures that include measurers like social distancing that limits seat selection and relies on back-to-front boarding and mandatory facial coverings for employees and customers on board.
United is relying on electrostatic sprays to disinfect their inbound, long-haul international flights and mainline overnight aircraft in the US. Each surface, including overhead bins, seats, window shades, screens and more are treated in order to prevent the further spread of germs and viruses.
In addition, do an enhanced cleaning regimen, Delta, United Airlines, and Southwest Airlines are also relying on HEPA filters to treat the recycled air in each aircraft. The filters are designed to separate over 99% of particulates and contaminants in the air. This includes viruses. Delta explains that they replace filters regularly to ensure the air breathed in each airplane is a clean as possible.
American Airlines has blocked the middle seat on most flights to allow for passenger social distancing, and flight attendants will be required to wear a mask starting in May, and customers are encouraged to cover their faces as well. American has added electrostatic cleaning methods to their regular cleaning routines that already met or exceeded all CDC guidelines.
Passengers flying Southwest Airlines can expect an increased cleaning regimen that includes disinfectant and anti-microbial spray over every surface of the cabin to kill viruses on contact and provide a 30-day shield. Commonly used areas will receive extra cleaning attention before every flight beginning mid-May. Airport areas, including ticket counters and baggage claim, are cleaned multiple times each day. Travelers are encouraged to wear a mask and to bring their own hand sanitizer. Masks will be required after May 11.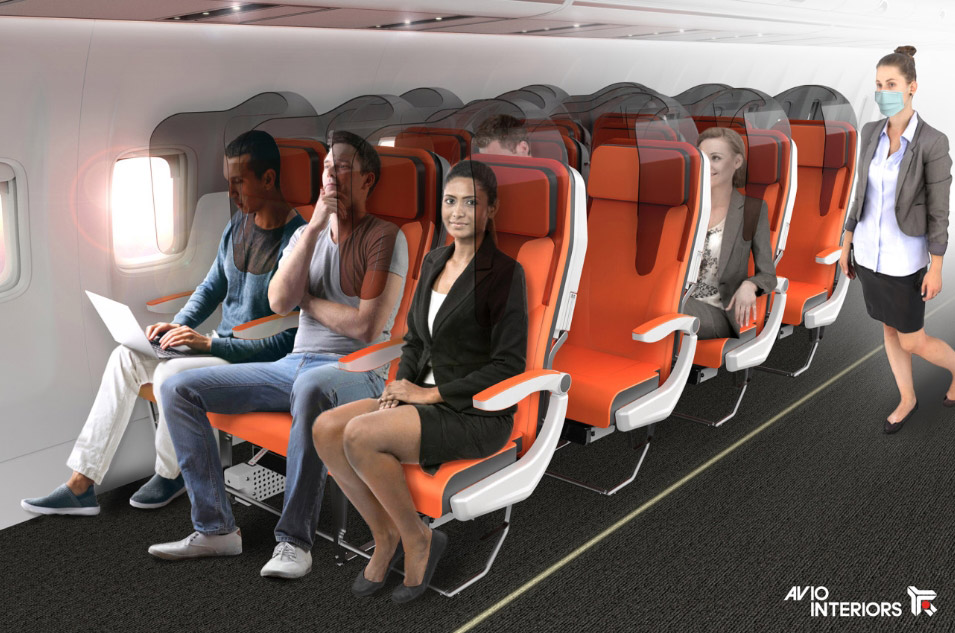 Airlines are planning now in order to keep their passengers safe after stay-at-home orders are lifted and travel bans have been canceled. The New York Post has shared renderings by Avio Interiors of what air travel could look like in a post-coronavirus world. Seats could include specially designed "hoods" to protect passengers from the person sitting next to them. Additionally, the middle seat could be turned around to give passengers more room. Of course, changes like these will be addressed with more certainty after regulations and service requirements are updated.
Airlines are committed to keeping their passengers and crew safe and healthy during the Covid-19 pandemic. When you are ready to fly again, BlueOrange Travel is excited to help you plan. Contact us today to plan your next trip.