New York City Tours to Make the City Your Own

Discover Your Favorite Part of the Big Apple
Experience the NYC and learn all about the city that the locals know and love with a unique tour
See New York's Dazzling Sights and Incredible Attractions with an All-access and Awe-Inspiring Tour
New York is a city brimming with famous destinations and unexplored secrets. Now you can make the most of your next visit to the city with the perfect tour. See the city like never before. Learn from professional tour guides and see the city like never before.
BlueOrange Travel is a Manhattan-based travel agent with experience planning luxury travel experiences around the globe, but the strong, local connection gives us the ability to recommend the perfect tour to make your next trip to New York memorable and unlike any other big city getaway.
From backstage theater tours and unique walking trips through the city's most remarkable settings to nighttime looks at the city's most popular daytime attractions or yacht charters or cocktail tastings. Your opportunity to savor the flavors and excitement of New York City is here. Make BlueOrange Travel your new best friend in the city to experience it all.
Make New York City Uniquely Yours with These Tours
Call on us for creatively inspired trips throughout New York.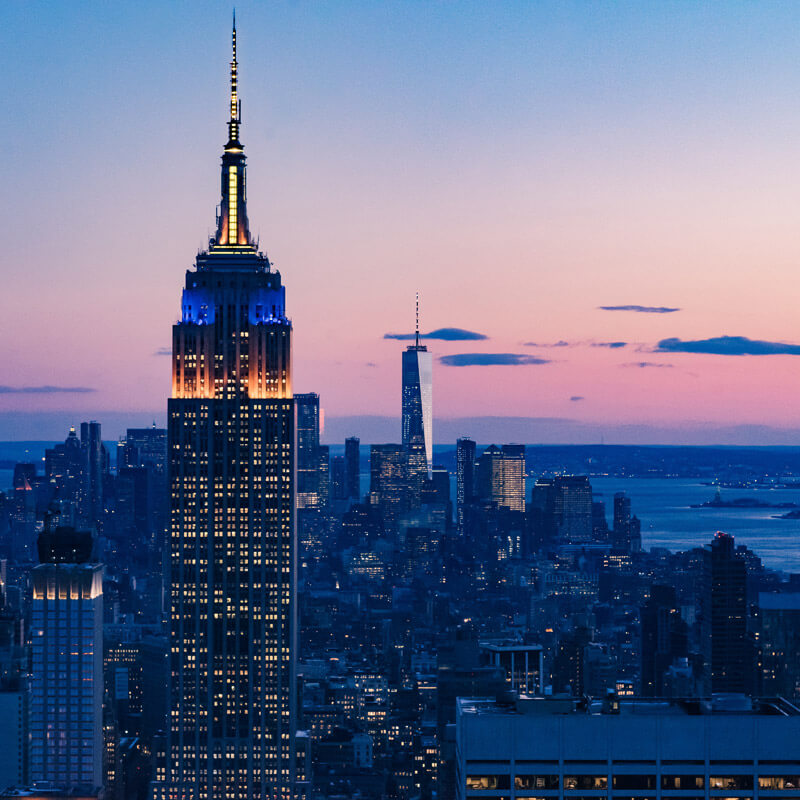 Experience the city in all its nighttime glory on this tour. Discover what top attractions, like the Statue of Liberty, Brooklyn Bridge, Times Square and so much more look like at night. End your tour looking out over the city's skyline from the top of the iconic Empire State Building.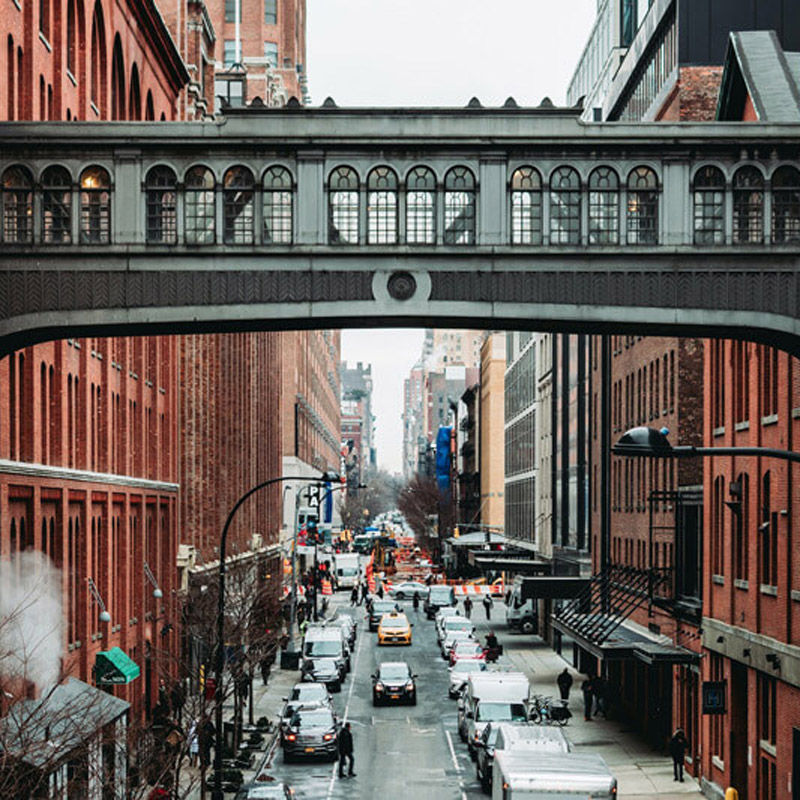 Highline, Chelsea Market,
Meatpacking District Private Walk
The neighborhoods on this tour are some of the hottest in Manhattan, and Chelsea Market is known worldwide for its delicious dining opportunities. Explore cobblestone streets, see the eclectic mix of architecture, and learn the area's secrets and stories.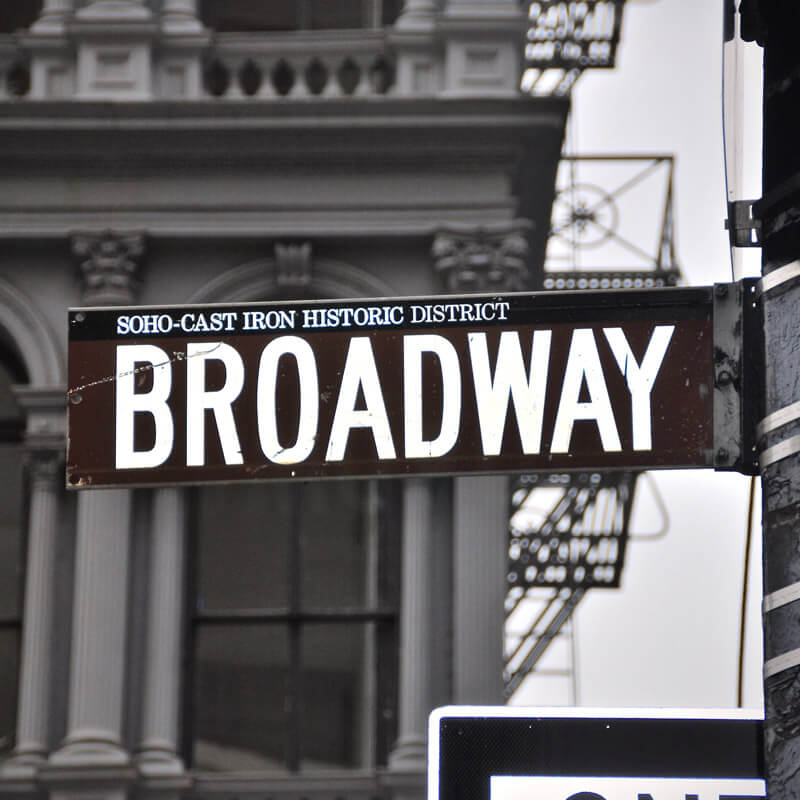 Broadway:
Behind the Scenes
Learn about the history of the Great White Way before visiting the New Amsterdam Theatre to learn all about the art and architecture of this landmark and learn how Disney puts on their award-winning shows today.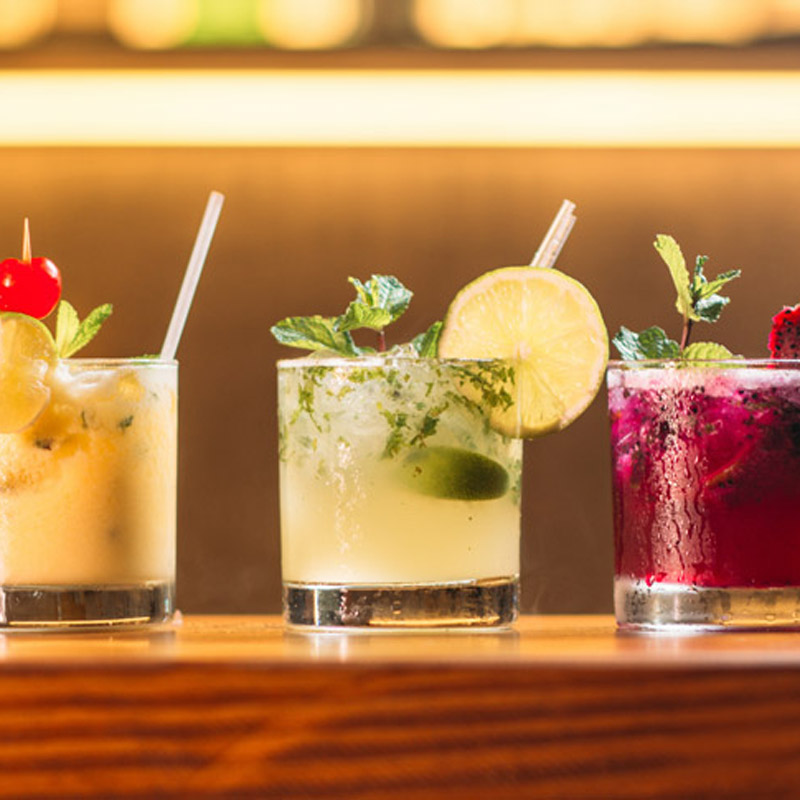 Private Mixology
at an NYC Speakeasy
Follow your guide down a hidden street to an unmarked door and step into an authentic NYC speakeasy where you can learn how to mix your own delicious cocktail and serve it with dramatic, 1920s flair.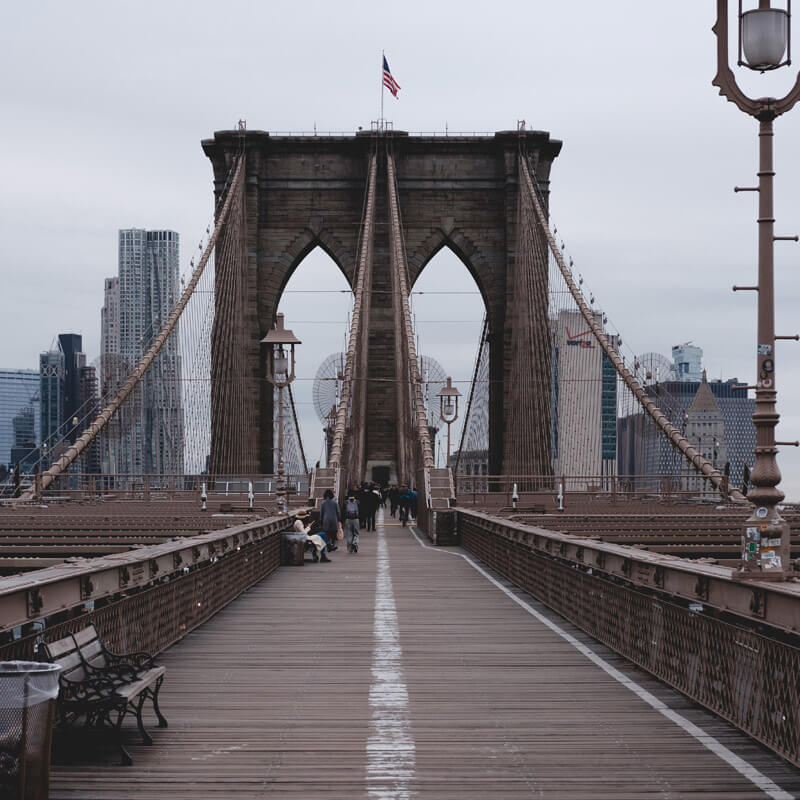 Brooklyn Biking
and Food Adventure
Hop on your bike in Williamsburg and make your way to Greenpoint, Brooklyn Navy Yard, Brooklyn Heights, Brooklyn Bridge Park and DUMBO. Listen to commentary from your guide via walkie talkie and headsets before you indulge with a slice of authentic Brooklyn pizza.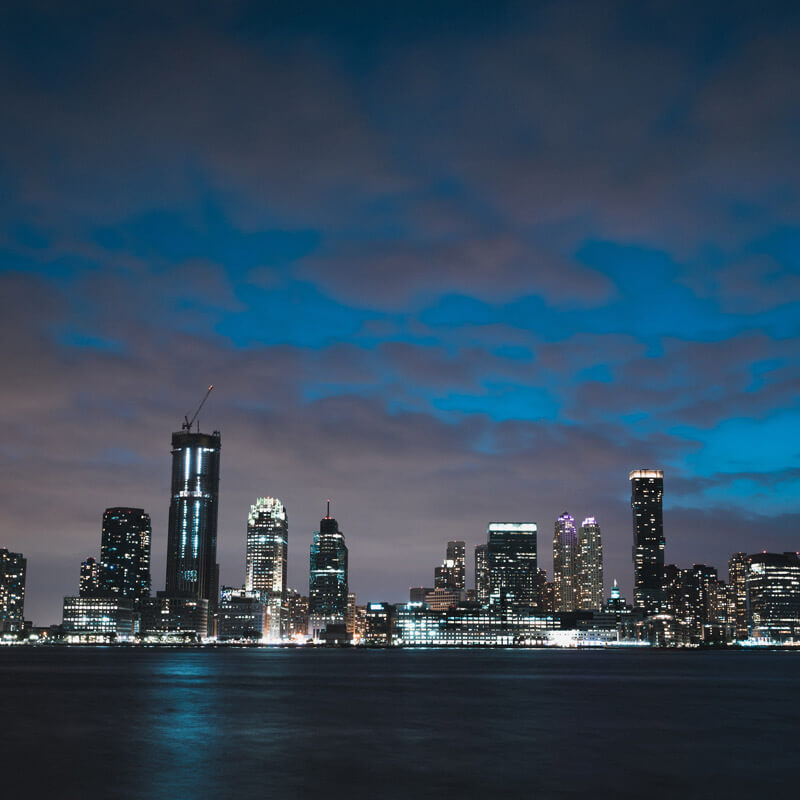 Leave the crowds behind and indulge yourself with a private tour of the city from the water. Enjoy a champagne toast and a delicious dinner by a professional chef while you watch the lights of the city come on.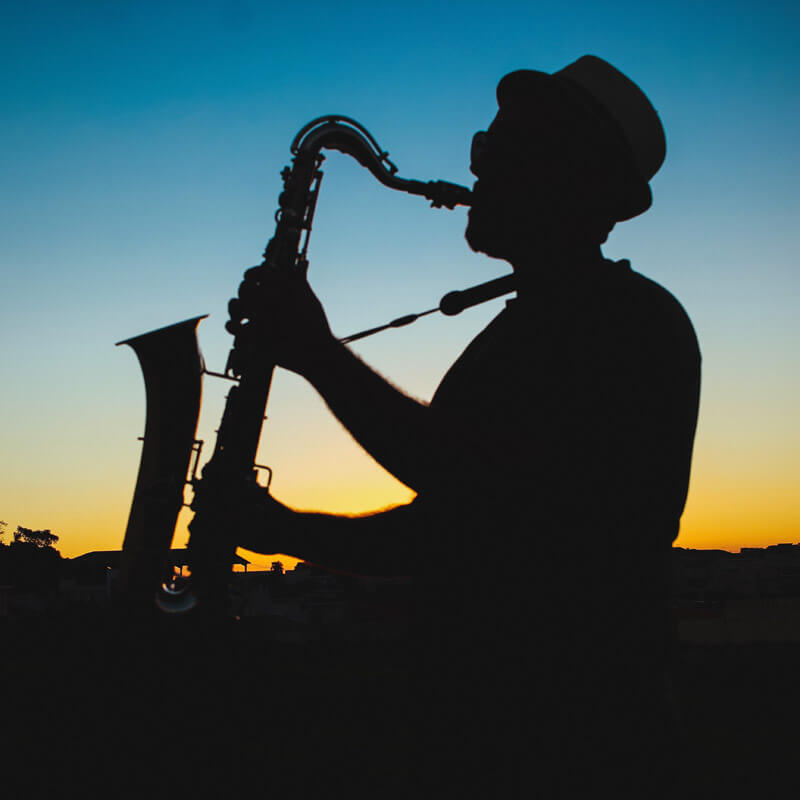 Roxy Hotel All-Access
with Django Jazz Bar
Catch an authentic glimpse of New York City at The Roxy. Toast your night with champagne or custom cocktails, and experience live jazz at The Django jazz club. Wear your dancing shoes and prepare yourself for an evening you'll never forget.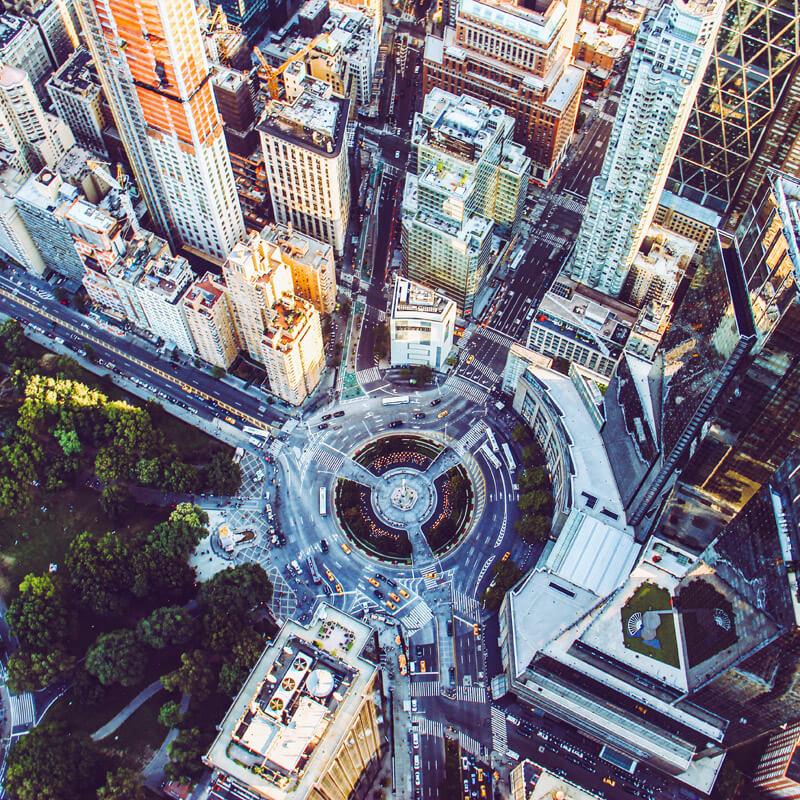 1920s Tour of Manhattan
in a Vintage Car
Follow your guide down a hidden street to an unmarked door and step into an authentic NYC speakeasy where you can learn how to mix your own delicious cocktail and serve it with dramatic, 1920s flair.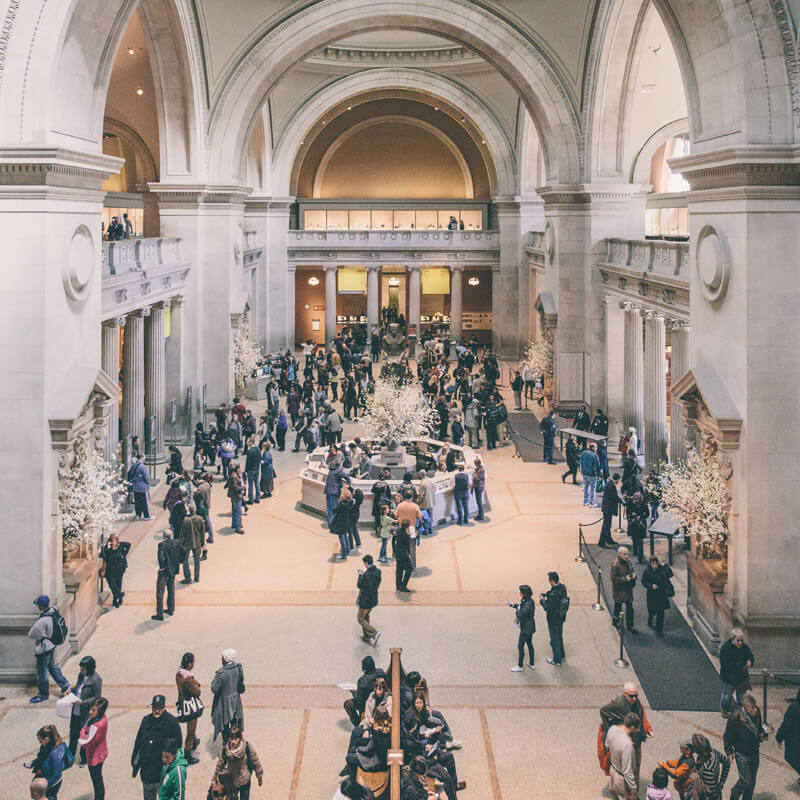 Discover the treasures of the Metropolitan Museum of Art in this special tour that is perfect for the whole family. With an educator guide, you'll experience an interactive approach to Green sculpture, classic artworks and so much more.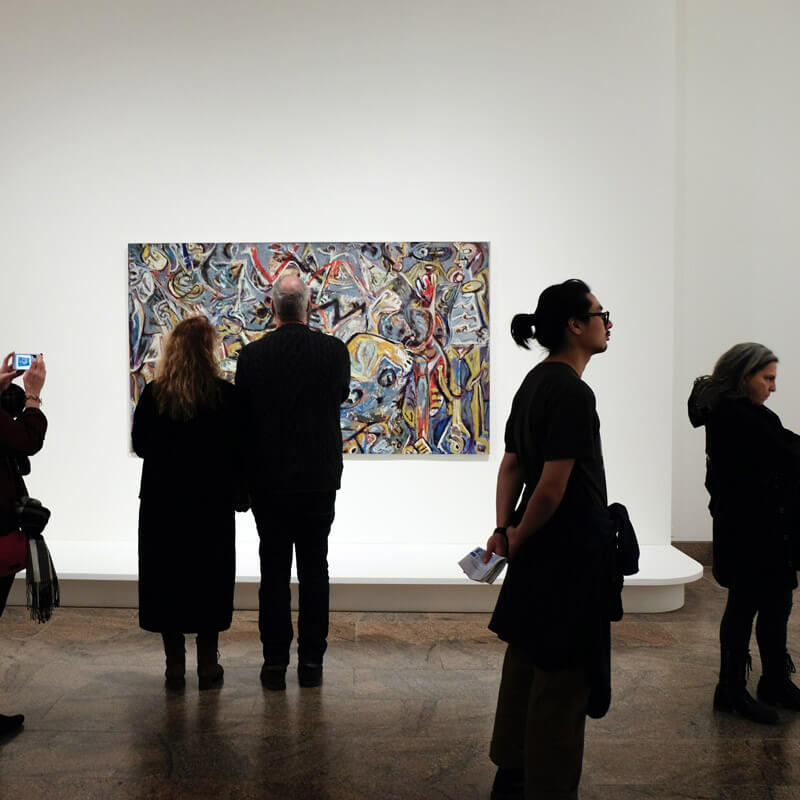 Visit Chelsea's top art galleries with a professional artist, curator and critic and discover how the area's experiments helped to shape modern art. Get a taste for how contemporary art has shaped the city and defined modern art collecting.
Make New York City Yours with BlueOrange Travel
What do you want to see in the Big Apple? Let us help find the perfect tour!
BlueOrange Travel is ready to make your trip to New York City one you'll never forget. With a tour for every interest and curiosity, you'll fill your days and indulge your senses.
Whether you're just starting to plan your visit or you want to find the perfect tour for you, your group or family, we are ready to help you make your dream visit happen. Contact us today, we are ready to start planning.
GOT OTHER PLANS IN MIND?
Allow BlueOrange to transport you throughout the world.
There's certainly no need to limit your travel plans to the U.S. and North America alone. No matter where you'd like to go across the globe, BlueOrange can identify all of the best business-travel options to meet your objectives. Just lay out what you anticipate for the near future, and we'll make it happen.