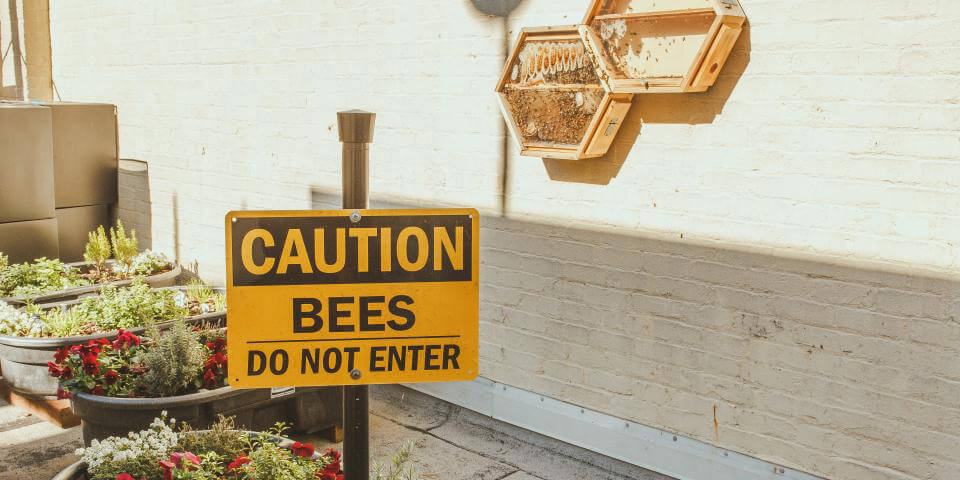 Take the same flight, stay in the same hotel to see the same clients. It's no secret that corporate travel can become tedious when you follow an identical routine. But there's no reason why you have to stick to the same conventions each time you travel for business. Try something new with these unusual hotel amenities recommended by BlueOrange Travel, a New York agent that specializes in planning luxury and unique business trips for top corporate clients. Step outside the box and add a touch of the unusual to your next corporate getaway.
Expect the Unexpected with These Unusual Hotel Amenities
Make Yourself at Home in Style
Luxury, boutique hotels provide the perfect break from the typical when you travel for business. The West Hollywood Edition is an ideal example, boasting incredible skyline views, exceptional service and design-forward accommodations, including 20 luxury residences that can transform an extended business trip into a welcome escape. The residential spaces include the ideal balance of indoor and outdoor living, to take advantage of the California sunshine. Custom, automated, sliding glass walls open to private terraces outside, while details like oiled oak flooring and Molteni kitchens or the freestanding bathtub in the master bathroom will let you relax inside.
Designed to escape the hectic lifestyle of The Sunset Strip, the Residences at The West Hollywood Edition are designed to offer a customized art experience. Oversized walls and a partnership with The Residence Art Concierge Program by Creative Art Partners allows unique and desired works to be displayed or purchased by the residents.
Savor the Experience
Step out of your business travel rut by trying new things or even trying something old in a new way. Take the classic Bloody Mary, for example. When business takes you to The Big Apple, consider stopping by the St. Regis New York's King Cole Bar for the original Bloody Mary. This drink's history dates to 1934 when barman Fernand Petiot perfected the recipe. The drink was renamed the "Red Snapper," and the cocktail is now the hotel's signature drink.
If you're not in New York, any St. Regis Hotel in the world has a locally inspired version of the classic cocktail to help you try something new and unusual.
Right now, when you reserve your stay at any St. Regis Hotel with BlueOrange Travel, you can take advantage of Tzell Select Perks that include $100 food and beverage credit (excluding the mini bar), complimentary American breakfast for two each day, early check-in or late checkout when it is available, accommodation upgrades when they are available and basic Wi-Fi.
Enjoy a Private Serenade
The Goring Hotel, located near Buckingham Palace in London, has offered luxury fit for Royalty since it opened in 1910. But you can indulge and enjoy the royal treatment the next time you are in London for business. Guests can request a private pianist to play in their suite during a dinner party or even over breakfast. Other amenities that feel made-for-royalty include personal monogrammed stationary, towels and bathrobes; handmade chocolates or even personalized slippers.
Plan for a Good Night's Sleep
There's no reason why you can't come home from your work trip better rested than when you left. With The Benjamin in New York City's Rest & Renew program, you can plan for the best sleep of your life. Led by sleep medicine expert Dr. Rebecca Robbins, this program includes amenities such as a curated pillow menu, On Demand Meditation, in-room pampering and spa treatments, Bedtime Bites and more. Count on a 24-hour sleep team to recommend the best pillow or give top sleep advice to promote your healthy sleep habits.
When you plan to Rest & Renew at The Benjamin through BlueOrange Travel, you can enjoy Tzell Select Perks that include $100 spa credit, complimentary $50 daily breakfast credit, early check-in or late-checkout when available, upgraded accommodations when available and basic Wi-Fi.
Bee Green
Make your next corporate trip a little greener and escape the expected at the The Clift Royal Sonesta Hotel in San Francisco. When it reopens after renovations in January 2020, the hotel will reflect its modern outlook and eco-friendly goals. The hotel's rooftop is home to 10 bee hives that house over 10,000 honeybees. This environmentally friendly initiative produces the honey used in the hotel's craft cocktails and dishes, including the compressed watermelon salad with lavender-infused honey and goat cheese.
Don't settle for the same routine on your next corporate trip. Reach out to BlueOrange Travel and challenge what is expected with these and other unusual hotel amenities. With industry connections and vast experience planning luxury corporate travel, BlueOrange can help make your executive travel a little more unexpected.