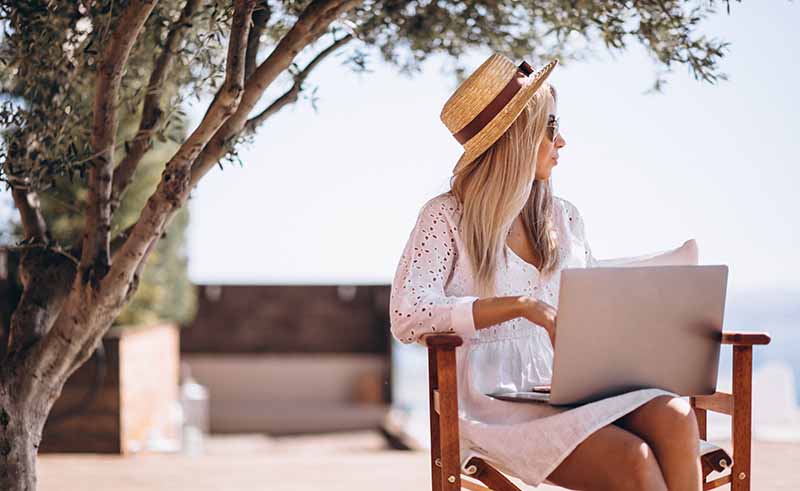 Employees have been adding vacation days to work trips for years, but the trend continues to grow and become more expected as companies hire a younger workforce and work to attract top talent. The lines between business and leisure travel have become increasingly blurred, but is this a lasting trend? And do the benefits outweigh the changes to company policy? New York City travel agent BlueOrange Travel is ready to share reasons why the combination of business and leisure is here to stay, and that's a good thing.
Is a Business and Leisure Travel Combo the New Normal?
Corporate travelers looking for a way to save money on short vacations have turned to a combination of business and leisure trips. Millennials, especially, have pioneered this trend by asking for the option to vacation in business destinations in joining the workforce, asking for it as a benefit when higher pay might not be available. In return, companies and hotels are acknowledging that this style of travel might be the answer to balancing work and play.

Workplaces Are Getting on Board
Increasingly, companies are writing travel policy that accommodates leisure time added on to work trips, especially if the employee pays for the additional lodging and expenses. Adding a weekend or including a vacation day either before or after business is conducted is a simple way to combine business and leisure, and the results are far reaching.

Employees who take advantage of opportunities like these are more likely to be happy in their jobs and more productive while on business trips or at the home office. This, of course, benefits their company's bottom line and makes the more effective and productive when dealing with clients. Travel policies that include personal time in addition to business can help employees attract younger, top talent and often means that employees are more likely to stay with the company long term.
Popular Destinations
While any destination can be perfect for combining business and pleasure, major cities across the US and the globe seem to be the most popular for this type of travel. San Diego, Seattle, Boston are top domestic destinations, while Tokyo, Singapore and Sydney are all leading destinations worldwide. In addition to business commitments, employees look for destination features like historical or famous attractions, dining or shopping.

Hotels are accommodating people who combine business and leisure travel as well. By adding coworking spaces, like communal tables with Wi-Fi and electrical outlets, as well as space to unwind or network, hotels are able to attract business clients. Ideal locations or special offers that combine weekday and weekend perks might encourage travelers to extend their stay.

Updated Policy
Businesses are adapting their travel policies to reflect this growing trend as well. A travel policy that puts the emphasis on the employee and allows for this style of flexibility helps to support the benefits of business and leisure travel. Modern workplaces are benefiting from travel policy that clearly outlines how play time can be added to business travel, especially in terms of who pays for what after business is conducted.

Adapting travel policy for your company benefits both your bottom line and your employees happiness. These clearly defined policies give employees the confidence to take their vacation when and where they'd like, and it gives companies peace of mind knowing that their employees are happy and their budget is being followed. 
Business and leisure travel is here to stay, and modern workplaces are benefiting from the flexibility and ability to cater business travel to fit the individual employee. Experienced travel agent BlueOrange Travel is ready to help plan your company's travel. Contact us today to get started.