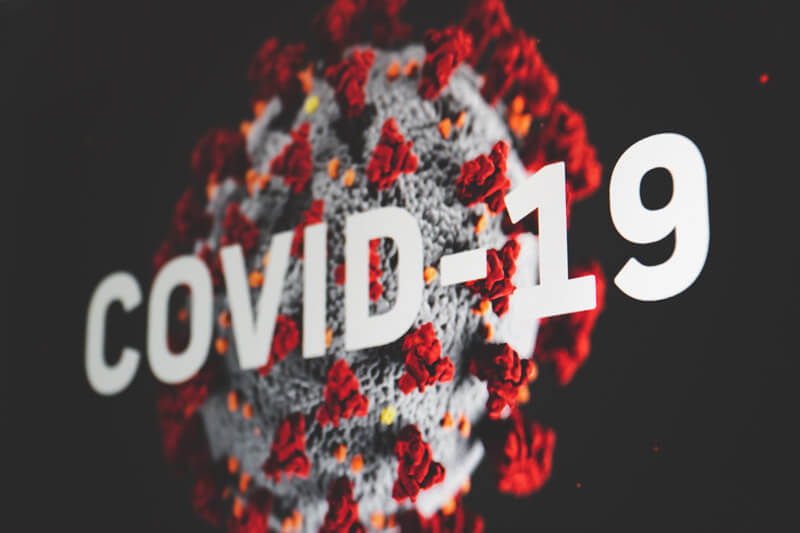 Covid-19 is rapidly changing the way businesses approach their travel plans. As phrases like social distancing and self-quarantine become part of our daily lexicon, travel plans are being canceled or transformed to protect employees and clients. But how can corporate travelers keep themselves safe from germs while traveling in the midst of a global pandemic? BlueOrange Travel, a New York City-based travel agency, has been following the government-issued travel advisories and the effects of the Coronavirus on global travel closely. Read on for corporate travel safety tips and how to protect yourself when you have to travel for work.
Corporate Travel Safety: Protecting Yourself from Covid-19
Airlines and cruise ships are working under limited schedules and have implemented intense cleaning practices to keep travelers safe during the pandemic. Flights between the United States and China have all but ceased, and international flights have been greatly restricted. Additionally, many airlines have begun spraying down cabins with disinfectant between flights. But travelers can take precautions to protect themselves when travel is necessary.
Handwashing is Mandatory
The news is full of recommendations to wash hands frequently, and this applies to anyone. But TSA has recommended that travelers wash hands with warm water and soap both before and after they go through the security line at the airport. Hand sanitizer is a good backup when hand washing isn't possible, and alcohol-based sanitizer or disinfectant wipes are both allowed through security.
More than just the security line, though, airports are breeding grounds for germs. Researchers from the University of Nottingham and the Finnish National Institute for Health and Welfare found that airport cash registers, shops, staircase railings and more were all excessively germy. This means, if you need to travel, you should commit to frequent hand washing.
Don't Touch
Like handwashing, the advice to avoid touching your face is important. Germs can spread easily from your face to your hands to any public surfaces. And other people's germs can reach you the same way. Because traveling exposes you to other people's germs, it's imperative you avoid touching your face at any time, but especially if you can't wash your hands.
Keep Your Personal Items with You
Travelers should keep phones, keys, wallets and other personal items inside their carryon baggage in the security lines. Before the outbreak, personal items could be placed in the plastic bins on the conveyer belt, but keeping these items inside your bag ensures they stay germ-free.
 Skip the Mask
If you're showing any symptoms, then it would be common courtesy to wear a paper, medical mask. It's best to leave it on, and don't fidget with it until you're out of a public situation. But if you're healthy, then there is no recommendation that you wear a mask while you travel.
Stay Informed
Educate yourself before you travel. Check the website of the public health authority of the destination where you plan to visit for the latest advice and recommendations. It is best to assume that restrictions and bans could arise at any time, altering even the best-laid travel plans.
Additionally, it's important to know that airlines have the right to refuse passengers who appear to be infected might be refused to board. The captain typically has the final say, and many airlines will have medical consultants on staff as well to ensure the safety of passengers.
The World Health Organization (WHO) offers the latest advice and information about Covid-19. This is another essential resource for travelers during the pandemic.
Where to Stay
Hotel chains across the globe are implementing procedures to ensure their customer's safety where ever they stay. Increased cleanings of public spaces (including lobbies, elevators, door handles, public restrooms) with hospital-grade disinfectant, food and beverage service adjustments, increased use of hand sanitizer are just some of the ways that hotels are responding to the threat of Covid-19.
Hotels and providers like Air BnB are also altering their rules about cancellations and loyalty rewards to the benefit of travelers.
On-the-Ground Transportation
Rideshare companies are also responding in ways that protect their riders. Both Uber and Lyft have promised to remove drivers who are known to have contracted or been exposed to Covid-19, although it is unclear how the companies will verify a driver's health status. Riders face a similar rule. Those exposed will be temporarily suspended from using the service until they are medically cleared. Companies are also supplying drivers are also being supplied with disinfectant for themselves and their vehicles.
Travel is possible during a global pandemic like we are facing. As long as travelers are conscientious and dedicated to keeping themselves and the people around them healthy. BlueOrange Travel is dedicated to corporate travel safety and is ready to help you plan your next corporate trip. Contact us today to get started.