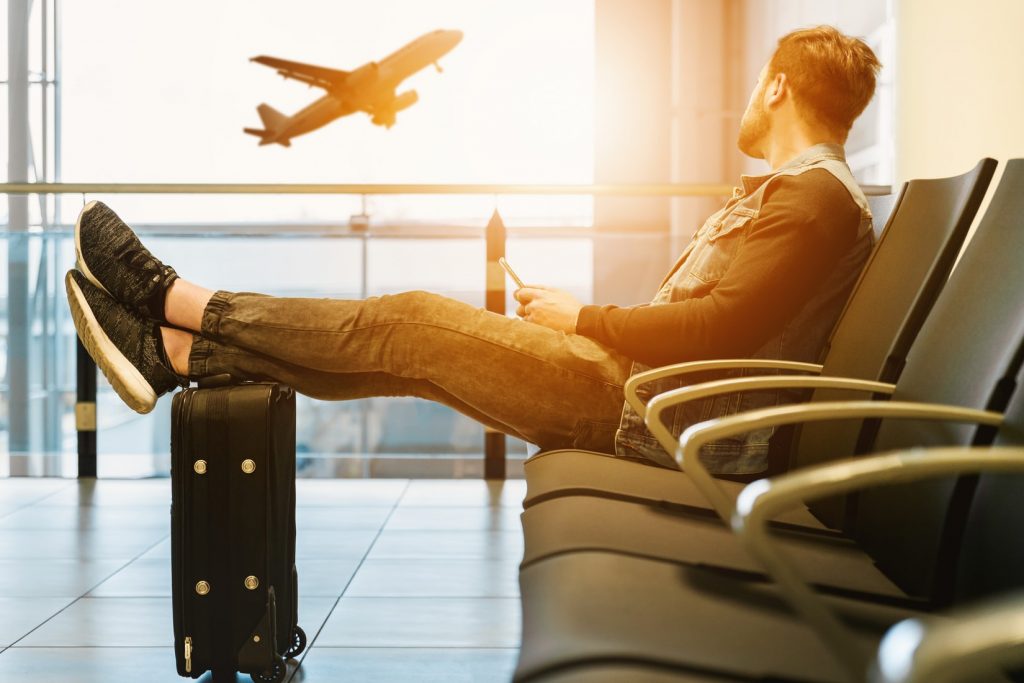 Your company has to retain top talent in order to stay competitive and successful. This is especially true in today's fast moving economy where companies grow, thrive or fail at lightning speed. How can your company attract top talent and then keep them once they're hired? Hiring and relying on an ideal corporate travel service is one method that businesses are turning to in order to establish and maintain their industry's best workers. BlueOrange Travel, a New York City based travel agent, understands the struggle to hire and keep the right employees in top positions and recognizes how the perfect approach to business travel can make all the difference.
What Does Corporate Travel Service have to do with Talent Recruiting and Employee Retention?
When Employees Aren't Happy with Travel
Complicated travel programs, not enough flexibility, mismanaged travel or lack of personal control can all lead to an employee feeling disenfranchised with their entire job and company. Frequent corporate travelers face challenges in balancing their work and home life as well as maintaining their productivity while in and out of the office. Frustrations that arise from mismanaged travel can lead to qualified and talented employees leaving their positions. Rehiring and retraining can be both costly and time consuming.
Getting Travel Right
Recognizing the importance of traveler satisfaction is the first step to building a corporate travel program that makes existing employees feel valuable and that can help attract future, qualified employees. In addition to clear travel policy and easy to implement strategies, the best program allows managers to pull reports that allow budgets to be tracked and employees to be well taken care of when they are not in the office.
The Tools Matter
When you utilize the perfect tools to manage and plan business travel, your employees win. By relying on a qualified agent that provides top corporate travel service, you ensure that travelers are covered when emergencies come up or that they feel empowered to extend trips when meetings run long or deals need another day to be sealed. The right travel tools are essential.
Give Employees the Ability to Choose
Let your employees voice their opinions and share their preferences with your travel advisor. Choices like whether they take the earliest flight of the morning or fly out the night before can become their choice. Your clear travel policy will help maintain the budget, and the sense of freedom is invaluable.
Prioritize Your Employee's Well-Being
Yes, traveling in coach will probably save your company money. But allowing employees the option to purchase a business-class ticket will not only mean they arrive better rested and ready to work, but it also shows how much you appreciate that employee's time and sacrifice to the company. By putting employees' needs and desires ahead of the bottom line, companies are more likely to retain their employees and attract quality hires. A travel policy that puts employee well-being at the top of the priority list is successful and gives your workers room to thrive.
Streamline the Expense Process
Just like the traveler experience should feel easy and comfortable during the trip, the expense process should be seamless. Creating a process that takes the hassle out of submitting receipts helps ease the post-trip stress and goes a long way to respecting your employees time. A simplified procedure gives your talent the time they need to focus on their work rather than the minutiae of travel expenses.
The answer seems simple: make your employees feel valued and important by taking a second look at your company-wide travel program. By relying on the right corporate travel service from a qualified travel agent, like BlueOrange Travel, you can attract and hire top talent and then keep them happy while they work with you. Contact BlueOrange today to learn more.