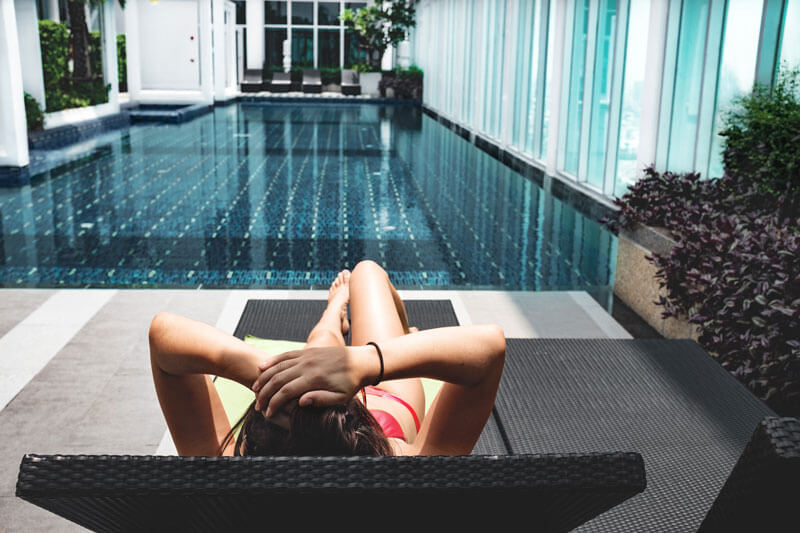 Your travel possibilities are endless. You can go anywhere in the world in luxury and style. But your travel options are also endless. How do you decide where to go, how to get there and where to stay? How do you find your way through so many amazing travel options? The answer is a luxury travel advisor like NYC-based BlueOrange Travel. Whether you're planning personal or business travel, the right travel agent is prepared to help you discover the best luxury options to exceed your expectations.
You Need a Luxury Travel Advisor. Here's Why
1. Travel is More Complex than Ever
Keeping up with the ever-changing variety of hotels, airlines, luxury cruises, experiences and more is a full-time job. Combine these choices with luxury options or group travel choices, and planning travel becomes even more intricate. A professional advisor who specializes in travel and has established relationships with vendors worldwide can make or break your vacation or corporate trip.
2. It's an Advisor's Job to Know
Your luxury travel agent is connected to the industry and is able to recommend travel experiences and options that you might not have thought of or even knew existed. So if you want to take a river cruise through the Amazon or plan a corporate retreat in skiing in Vail, then she can help make that happen.
3. The Human Element
With a travel advisor on your team, you will receive invested, creative and positive advice to ensure you have the travel experience you want. Your luxury travel advisor will listen, suggest, adjust, understand and become your friend to ensure you have an incredible experience. Online travel agencies might be convent, but they are unable to match the human service you get from an advisor.
4. Skip the Stress and Save Time
Planning a trip—either for business or personal reasons—can be a challenge. Research, logistics, booking all take time, and knowing who to trust with your reservations can be difficult. Travel advisors, though, have traveled the world and can often recommend experiences first hand. They let you skip the headache and stress of engineering the ideal trip and let you simply look forward to your departure.
5. It's Nice to Have Back-up
The unexpected is going to happen. Unfortunately, that's part of travel. But even if you're battling weather or mechanical failure or political unrest, your advisor is able to advocate for you when you need it most. By monitoring the travel status of guest or being available for late-night phone calls for help, they're able to act quickly to change itineraries or schedules so your trip can continue, stress free.
6. You Only Get One Chance
Whether it is a once-in-a-lifetime trip or if you're traveling for an important business meeting, you don't get a second chance. Your business and memories are important, and you have to make sure every detail is perfect. Let your travel advisor leverage their connections and industry knowhow to make sure your trip is a success, every time.
7. Save Money and Get More
By optimizing industry connections and understanding the best times to purchase travel, your advisor can deliver better value while saving you money. Travel advisors are often able to grant upgrades for their clients at hotels or resorts, which means you can enjoy even more luxury on your next trip.
8. Count on Your Advisor's Expertise
Your advisor has extensive training, experience and industry knowledge that makes them qualified to do their job. Like any other professional advisor, they know more than you do about their area of expertise, so rely on them to deliver a quality, luxury trip that meets your expectations and desires.
9. Enjoy the Exclusivity
You're a discerning traveler who enjoys the finer things. Booking anything online means you're just one of the masses. But a luxury travel advisor can ensure you're travel experience exceeds all your expectations. From upgrades to added perks, let your advisor get you the ultimate getaway with the luxury treatment you deserve.
10. Creativity Counts
Just because you haven't thought of it, doesn't mean it isn't possible. A sleigh ride through the Alps? Oyster farm tour? New, buzz-worth restaurant? Your agent is able to plan experiences that you haven't even thought of yet in order to enhance your travel experience. Count on their out-of-the-box thinking to make your next vacation or business trip unforgettable.
Whether you're planning a summer vacation, corporate retreat, epic family getaway or something in between, a luxury travel advisor like BlueOrange Travel, can ensure you have the trip of a lifetime. Contact us today to start planning.