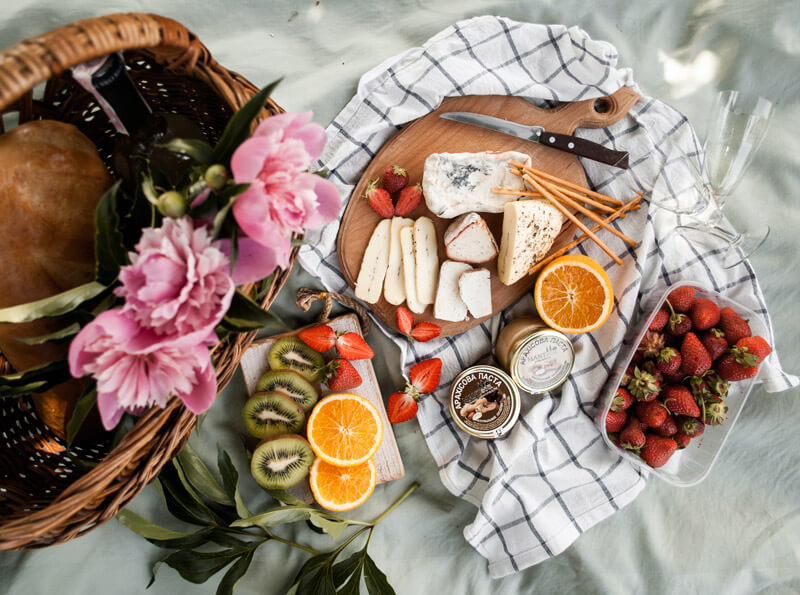 There's a good chance you're feeling trapped in your home and maybe a little stir crazy. Social gatherings have been canceled. Your summer vacations were all refunded months ago. But the hospitality industry is reopening in clean, safe ways, making your summer dreams to getaway in luxury and style a possibility. New York City-based agent, BlueOrange Travel, has found these perfect, socially distant vacation destinations, so you can enjoy traveling this summer while keeping yourself healthy.
Five Luxurious and Socially Distant Vacation Destinations
The Inns of Aurora
With less than a five-hour drive from major cities like Boston or New York, The Inns of Aurora in the Finger Lake area of upstate New York offers space to spread out from other guests in five separate historic homes. And because of the current pandemic, the Inn is offering guests the opportunity to privately rent three of their five inns, including the E. B. Morgan house with seven guest rooms. Each of the available houses has access to kayaks, paddleboards, yoga kits, picnic blankets, art kits and more, making it an ideal escape for families with a diverse range of interests. Plus, each property has a dedicated concierge to help organize outdoor activities or add-ons like private chefs and grocery services.
The JL Bar Ranch, Resort & Spa
Fly into the nearby private airport or travel west from Austin or San Antonio to The JL Bar Ranch for a socially distant, western experience that includes horses, hiking, ATV rides and a state-of-the-art shooting facility. The resort's Archer's Nest Villa boasts six bedrooms surrounded by beautiful live oaks and private gardens. Swim in the pool, enjoy delicious meals prepared by a personal chef, or relax in one of six bedrooms.  
Twin Farms
Get lost on 400 acres of beautiful Vermont nature when you make plans to stay at Twin Farms. The former home of Nobel Prize-winning author Sinclair Lewis has been transformed into a beautiful inn that specializes in private and luxurious experiences. With 10 freestanding cottages and options for contactless dining, Twin Farms is an ideal socially distant vacation. Plus, guests are invited to bike, hike, picnic or explore the property freely, so you can maintain your solitude in a beautiful and luxurious setting.
The Resort at Paws Up
Social distancing is nothing new for The Resort at Paws Up in Montana. Located on 37,000 acres along the Blackfoot River, this getaway is made up of 28 private luxury homes and 36 glamping tents. If your summer vacation dreams include mountain biking, horseback riding, ATV trails, fly-fishing trips, and over 100-miles of hiking trails, then Paws Up will make your dreams come true.
Palmetto Bluff
Discover true Southern charm at Palmetto Bluff. With miles of May River views in the South Carolina Lowcountry, this 20,000-acre community includes a nature preserve, riverfront marina, and a Jack Nicklaus Signature Golf Course. You can bike, boat, kayak, paddleboard, stroll under ancient oaks or through bird sanctuaries. Book a two-bedroom resort cottage or a larger private residence for true social distance. Each includes full kitchens and the amenities you need to feel like you're on a vacation.
Summer getaways don't have to be canceled. With careful planning and some expert advice from BlueOrange Travel, you can still have an amazing and luxurious socially distant vacation. Contact us today to start planning.