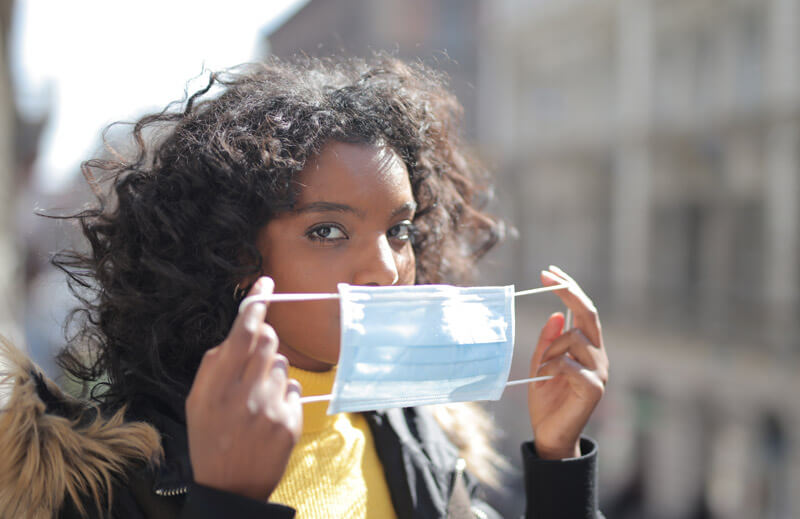 The news about the global pandemic is confusing, especially when it comes to travel restrictions and updates. It isn't always clear which areas of the nation or world are open, and the best ways to get there can be even more confusing. BlueOrange Travel, a New York City-based agent, understands and has researched recent answers to your top Covid-19 travel questions so you can feel informed and stay healthy as you begin to travel to your business or leisure destinations.
Your Covid-19 Travel Questions Answered
Countries are beginning to reopen, does that mean that I can travel abroad now?
Not exactly. With cases of the Coronavirus identified on every continent except Antarctica, the U.S. State Department's "Do Not Travel" advisory urges U.S. Citizens to avoid all non-essential international travel. Additionally, most airlines have reduced their international flights for the summer, and many countries have a mandatory two-week quarantine for anyone who crosses the border. So even if you are able to travel aboard, you could still be isolated for an extended period of time.
Some countries, including Australia and New Zealand, have opened their borders for residents of neighboring countries only. These "tourism bubbles" don't extend to visitors from countries farther away. On June 15, many European countries opened their borders to visitors outside the European Union, but U.S. tourists are still not allowed into France, Italy, Greece, and other destinations.
What about domestic travel? Can I plan a vacation now that some states are lifting lockdowns?
The Centers for Disease Control (CDC) website offers advice for minimizing risks of contracting or spreading Covid-19 while traveling domestically. They recommend that you pick up food at curbside restaurants, rather than dining in; maintaining a 6-foot distance from other people; and wearing a face-covering in public.
Just like for international travel, each state might have its own travel restrictions that could affect your travel plans. For example, in Hawaii, all out-of-state visitors are required to self-quarantine for at least 14 days until July 31. In Florida, visitors from New York, New Jersey, and Connecticut are expected to quarantine for at least two weeks.
If you plan to take a road trip, know that several states, including Florida and New Mexico, have a checkpoint when entering the state. Checkpoints screen for residents or non-residents entering the state.
Is renting a car an option?
Yes. Renting a car is a safer alternative to using public transportation because drivers and passengers are exposed to fewer people inside a car. Many car rental companies are implementing increased cleaning procedures. Hertz, for example, is using a 15-point cleaning process between rentals, and Enterprise has made a Complete Clean Pledge with similar steps.
Can I stay in a hotel or vacation rental?
Some hotels shut down at the start of the pandemic, others remained open to house essential medical workers. But as states start to lift their stay-at-home orders, hotels, both independent and national chains, are beginning to open to the general public with increased safety procedures to keep their guests and employees safe. Precautions include contact-less check-in and more-rigorous cleaning practices.
Vacation rental availability varies by state. Some states, like Maine and Vermont, have bans on short-term rentals (typically less than 31 days). While many of these restrictions will be lifted by the end of June, some of these states could still require out-of-state visitors to quarantine for at least 14 days upon arrival. Sometimes, proof of a negative test can replace a quarantine, but it's best to check with the individual state you plan to travel to before you leave home.
Can I fly where I need to go?
The number of flights in the air as well as the number of people on those flights have helped to reduce the risk of spreading Covid-19 via air travel. Plus, airlines have begun taking extra precautions to clean and sanitize their aircraft between each flight to keep their passengers and staff healthy.
The World Health Organization (WHO) still recommends that passengers wash their hands regularly, use antiseptic wipes on high-touch surfaces, wear a mask or face covering, and practice social distancing. Many airlines and airports are requiring passengers wear face coverings while traveling to help reduce transmission.
While the news of traveling the global pandemic can be confusing, BlueOrange Travel is here to help answer your questions about Covid-19 travel. Contact us today with your specific concerns or to start planning a socially distant vacation.